Real Estate Training Program
Overview and Interviews
When: Thursday May 2, 2019 at 11am
Where: Our Metro West Office (2295 S. Hiawassee Rd. Suite 314 Orlando, Fl. 32835)
Dress: To Impress (If your not clean cut Real Estate probably isnt for you)
Pay: NONE. We will be paying for your Real Estate School, Lic. Requirements and your first year Association and MLS Dues.
WARNING: We will only select 5 trainees. If you are not ready to Study, Social, dont like knocking on doors, Cold Calling, or do not have the ability to go 6 months without an income REAL ESTATE IS NOT FOR YOU.
Doors close at 11am SHARP and expect to be with us up to 2 hours as we will be doing on the spot interviews.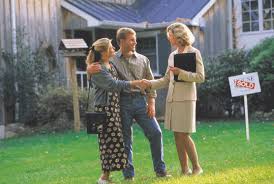 So.. You think you would like to become a Real Estate Agent? The Property Pros Real Estate, Inc. is looking for qualified Real Estate Interns. We will pay for your Real Estate Lic. during your Internship and teach you how to become a successful Real Estate Professional with the ability to make a six figure income. Limited positions available and only sales driven individuals will be chosen for our internship.
Free Training to become a Real Estate Agent
We pay for your Real Estate Lic. AND your first year Association Dues
No Lic. Required but is a plus
Must be available Mon, Wed, and Friday 11am to 2pm
Must have transporation
Must be able to use Microsoft Office
Must own a Laptop or a Tablet
Guaranteed Associate Position after training and passing State exam
Reserve your interview today by filling out info below. SERIOUS HUNGRY INDIVIDUALS ONLY